Here

is a sneak peak of life on nature's doorstep

.

"Below you can see how Wollert Rise will accommodate different lifestyles, through a choice of lot sizes and the most contemporary home designs," explained Mark Ham, Senior Development Manager at Dahua. "Still, what makes Wollert Rise really unique is its environment. Here the landscape isn't an after-thought tacked onto the end but rather the reason for this community being here in the first place."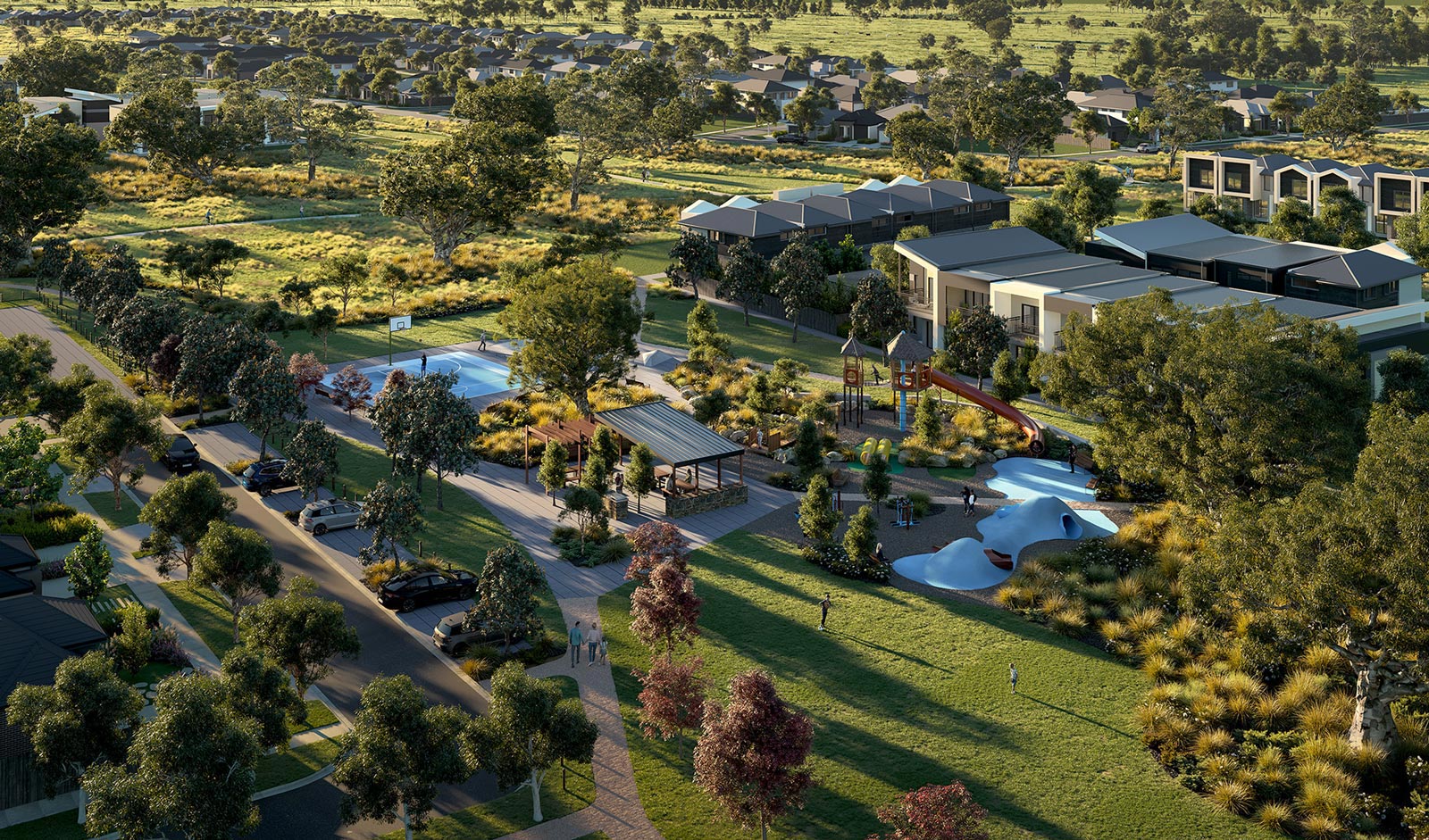 Wollert Rise is already in a stunning, established native setting. But the developer, Dahua Group, is not just relying on mother nature to provide the surrounding beauty. With more than a hundred years of horticultural experience, Fleming's Landscapes is renowned for growing, designing and building some of Melbourne's most picturesque nature spaces. Now they are working on Dahua's brief to bring the Wollert Rise promise to life.
For the central park at Wollert Rise, Fleming's is collaborating with one of Melbourne's most acclaimed Landscape Architects, Barry Murphy. Going by Murphy's vision captured in the featured render, it will be a place that very naturally makes up the core of the community, where relaxation, outdoor entertaining and supervised play spaces harmoniously coexist, under the shade of native trees.
"We love to see environments alive and thriving," explained Paige Fleming, Marketing Director of her family's long established landscaping business. "We prefer the use of earthy materials and designs resplendent in plant material to allow the natural world to shine. Our unique vision for Wollert Rise is of a community rich in canopy cover, complete with fresh streetscapes and complementary front gardens. Or put another way, our plan is to create a utopic environment that will do mother nature proud."